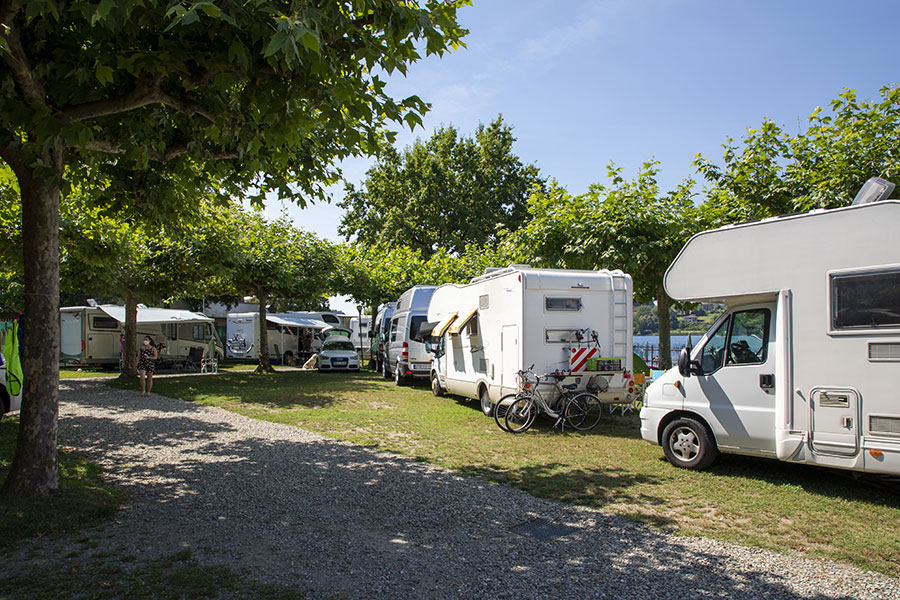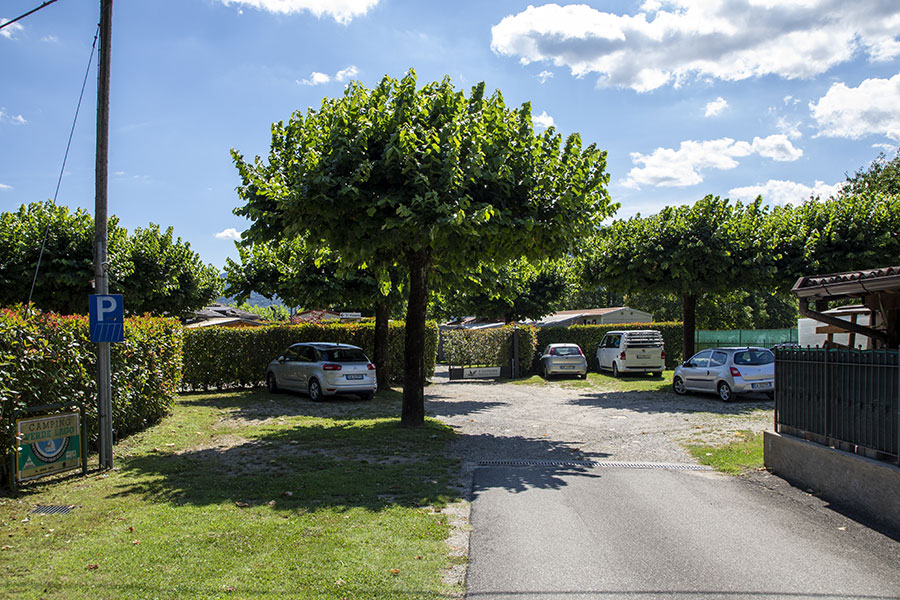 ---
Features
The pitches are all well shaded and easily accessible by following the internal avenues all with comfortable light and parking space within the area reserved for the purpose within the structure, the pitches are divided into Type A / Type B / Type C.
BOOKING CONDITIONS
Deposit: 30% of the total amount will be requested upon booking. Booking fee: € 10.00.
Delayed arrival or early departure involve the payment of the entire booked period. In case of no show, the pitches and housing units will remain available to the customer until h. 12.00 on the day following the booking date, after which the cancellation will be made. Rates are per night regardless of the time of arrival.
Pitch Type A: Standard Lake Front
Pitch Type C: Maxi Pitch in the Lake area
Pitch Type B+: Standard pitch in the lake area
Pitch B: Standard Pitch
More information
Download and view all the information on the dedicated price list.
Showers
Laundry
TV cable
parking area
Restaurant
Pizzeria
Bar
Play area
Beach
Cleaning service
WC services
Wifi
Terrace
CEE current
Walking lake
E-bike charging
Kayak rental
Camper service
Hauling boat
FEATURES:
Upon arrival, guests are required to show identification documents for the fulfillment of legal obligations.
Guests / day visitors can enter the campsite only after having delivered their identification documents and paid the entrance fee as per the price list.
For security reasons, all guests must wear the identification bracelet on their wrist for the duration of their stay.
The management assumes no responsibility for any damage or theft that campers may suffer.
By law, minors cannot access the campsite unless accompanied by their parents.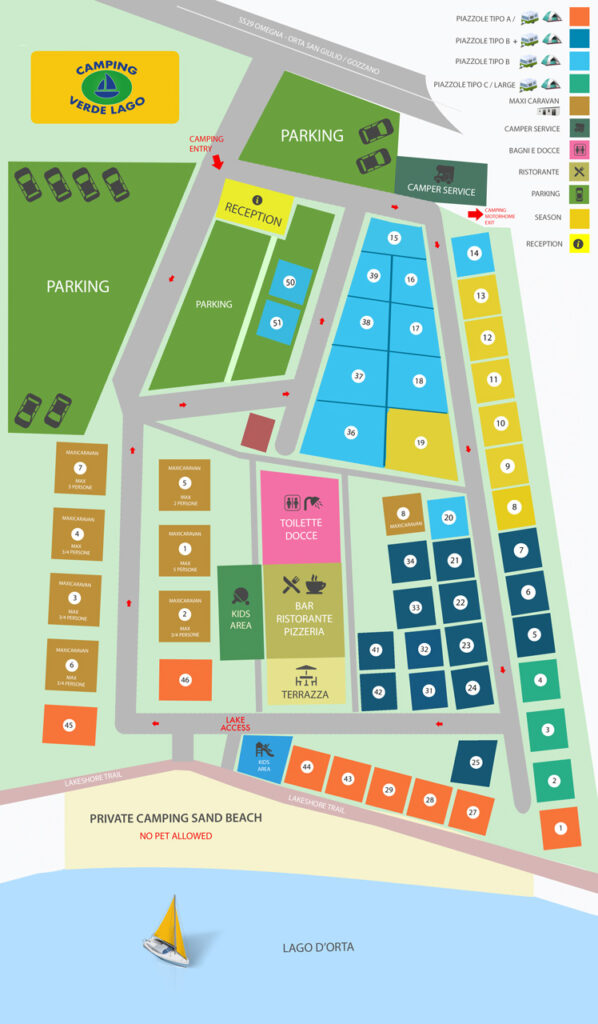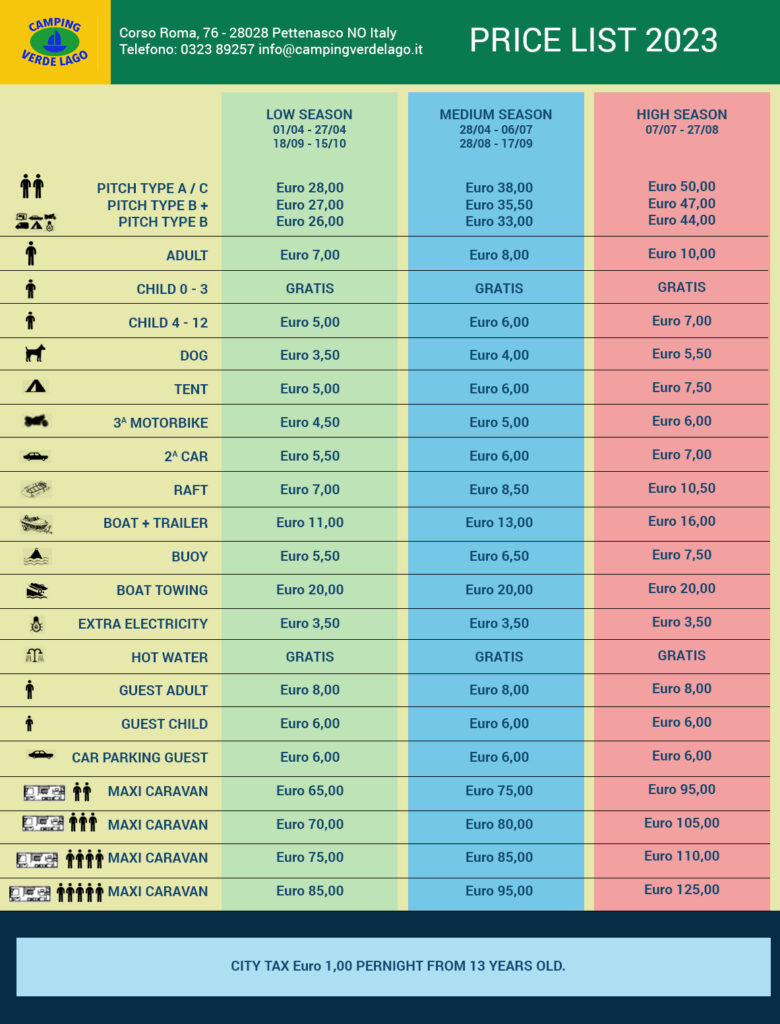 Place to visit
A selection of places to visit around the Verde Lago camp.