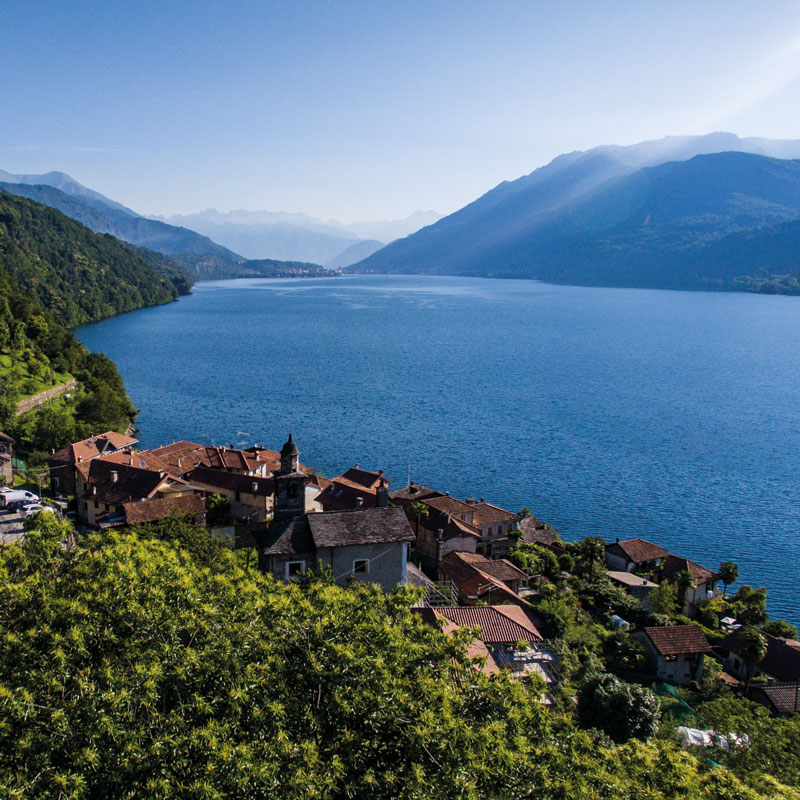 We are located on the western shores of Lake Orta in Piedmont and we want to take a stroll to savor the sounds and scents that the lake gives us.
We leave our motor vehicle in front of the medieval complex of San Filiberto, right at the entrance to the town; it is a Romanesque church bordered by a sacred enclosure of chapels representing the "Via Crucis". We proceed in the direction of the small village of Pella along the municipal road. It is a typical village of Cusio from which you can take boats to reach the tiny and delightful island of San Giulio just a few minutes away by boat.
We continue our journey towards Ronco Inferiore, a small hamlet in the municipality of Pella. We note the characteristic Church of San Defendente, dedicated to the memory of the Roman soldier protector against the plague.
Whatever season you may find yourself, we warmly recommend this walk. They are just over nine kilometers round trip, which restore heart and mind.