You can use the navigation that stops right next to the campsite or paddling a kayak or by bicycle or on foot.
The real navel of Lake Orta is the Island of San Giulio , an important ducal seat at the time of the Lombards and today quietly inhabited by cloistered nuns. From here there is a wonderful panorama of the surrounding shores , a real embrace of the whole territory, while inside the church important finds document the historical stratification of the island, taking us back to the days when San Giulio (died in 390 AD), as legend has it, landed on the island chasing away the dragons and founding his hundredth church. The castle of the island , now transformed into a convent, was until 1767 the symbol of the Riviera di San Giulio , a real small state under the bishop of Novara. Therefore, always an important political center of the territory, the island faced various war events over the centuries, such as in 962, when the emperor Otto I besieged the island where Queen Willa – Berengario's wife – was barricaded and fled with many treasures from from the court of Pavia. The whole of Lake Orta is scattered with historical and artistic wonders completely immersed in a strong and luxuriant nature. On the western shore of the lake the church of Luzzara , between Gozzano and San Maurizio d'Opaglio, has sixteenth-century frescoes both on the facade and inside. Further on, in the municipality of Pella, the hamlet of Ronco resists any hypothesis of urbanization with its houses perched on top of each other, sloping down towards the lake exactly as they must have appeared centuries ago.
The Torre del Buccione on the eastern shore should not be forgotten, which still stands today on the top of a hill (nature reserve) where for centuries the sentries have alternated in sightings and in the defense of the fief of the Riviera of San Giulio. Finally, it is worth mentioning Omegna , the industrial center of the lake, with its historic center cut by the Nigoglia stream (famous for its bizarre flow from the lake towards the mountains) also mentioned by Gianni Rodari – who here was born – and crossed by a romantic catwalk, capable of showcasing the best of the urban center.
Find the places on the map
---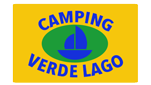 Our contacts! + 39 0323 89257
Visit our page!