Omegna
The city of writer Rodari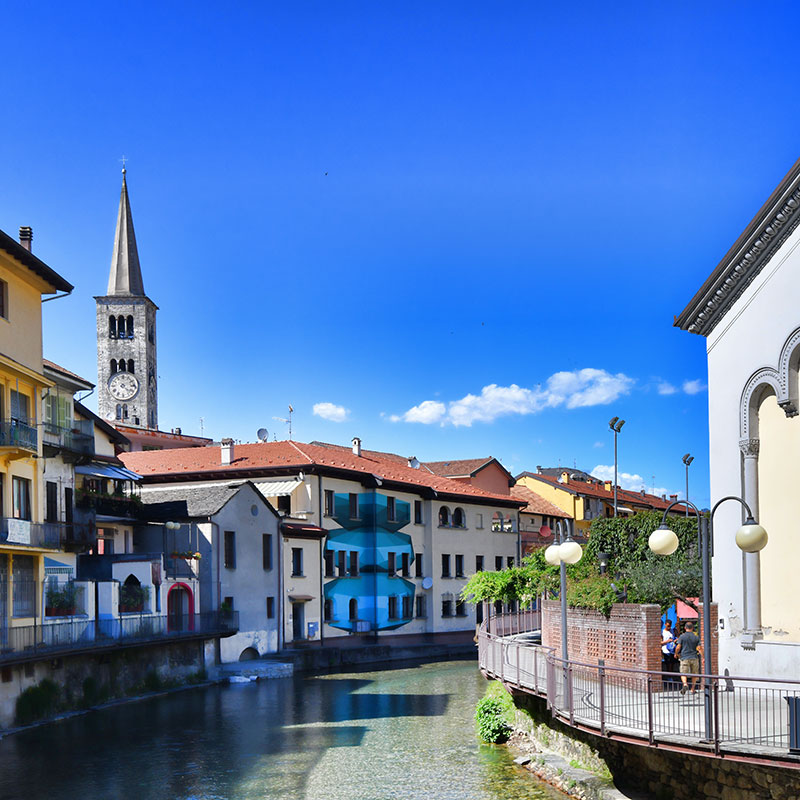 is an Italian town of 14 527 inhabitants in the province of Verbano-Cusio-Ossola in Piedmont. It represents the main center of Cusio and is located at the extreme northern offshoot of Lake Orta. Part of its territory (the localities north of the Strona) belongs to the Val Corcera.
Overlooking the small northern shore of Lake Orta, Omegna is a quaint town known for its colorful historic center and its surrounding landscape, made up of rolling hills and extensive uncontaminated woodlands. Omegna, today focused on the tourism industry, has been known since ancient times for the industrial production of household items. Such is the importance of this industry that in the town there is the permanent Museum of Arts and Industry, which traces the industrial history of Omegna from the nineteenth century to the present day.
Today populated by about 16 thousand inhabitants, the village of Omegna is located in the province of Verbano-Cusio-Ossola. Lake Orta, one of the most characteristic bodies of water in Northern Italy as well as one of the smallest (among the largest) – with a length of 13 km and a maximum width of 1.5 km – has greatly enhanced the village of Omegna. In addition to the numerous hiking opportunities that Lake Orta has to offer, visitors can admire a vast heritage of architecture and monuments in the historic center of Omegna. We just have to leave and find out what to see in Omegna, the pretty village overlooking Lake Orta, in Piedmont.